Latest Blog Posts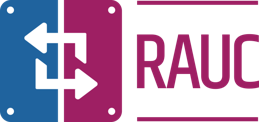 Better late than never: Finally, here is our blog post for RAUC v1.7, which was released a month ago.
---

Welcome to our booth at the Embedded World 2022 in Nürnberg!
---
In its current master branch, RAUC now supports encrypted Bundles. This tutorial will introduce you to the basics of using encryption in RAUC and show how to use it in a simplified Yocto setup with the meta-rauc Layer.
---
more...
Our Topics