Chemnitzer Linux Tage 2018
Auch dieses Jahr werden wir mit dem Team wieder zu den Chemnitzer Linux-Tagen reisen. In dem Business Forum werden wir, wie auch in den letzten Jahren, auf einem Stand die neusten Demos präsentieren. Darunter wird auch die Demonstration der Open Source Grafik-Treiber (Etnaviv) auf dem neuen i.MX8M, eine 4-Video-Demonstration auf i.MX6 und unser bereits bekannter RAUC-Updating-Demonstrator sein.
Selbstverständlich werden wir auch einige der beliebten Bleistifte und Pinguinaufkleber im Gepäck haben. ;-)
Besonders freuen wir uns, dass fünf unserer Pinguine an der Vortragsgestaltung mit spannenden Themen beteiligt sind.
Samstag, 10. März 2018:
Zeit
Raum V1
Raum V2
Raum V5
Raum V6
09:00
P. Zabel: Virtual Reality mit Freier Software
10:00
C. Fiege: Aufbau eines Sensornetzes mit LoRa-WAN
11:00
M. Tretter: Synchrone Audio- und Videowiedergabe auf mehreren Geräten
...
17:00
B. Lässig: OpenSSH - für Anfänger und Fortgeschrittene
Sonntag, 11. März 2018:
Zeit
Raum V1
Raum V2
Raum V5
Raum V6
13:00
E. Jörns: Beyond the Basics: Update eingebetteter Systeme
Wir freuen uns, Euch auf den Chemnitzer Linux-Tagen zu treffen.
---
Further Readings

After the Corona break, the Chemnitzer Linux-Tage will actully take place in real life again, and the Pengutronix team will have eight (!) talks there.
---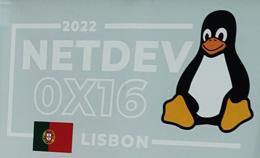 After a longer time with online-only events, the Netdev 0x16, a conference about the technical aspects of Linux Networking, was organized as hybrid event: online and on-site at Lisbon.
---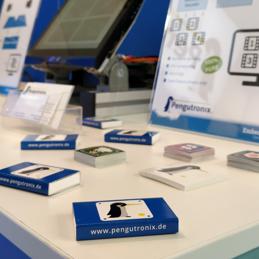 This year Pengutronix again has a Booth at the Electronica trade fair in Munich, Germany. You find us in Hall B4 Booth 104 (map).
---