GStreamer Conference 2018, Edinburgh, Scotland, UK
---
Further Readings

In a few hours, the 18th FrOSCon will begin at the Bonn-Rhein-Sieg University of Applied Sciences. Pengutronix will be there again with a small team. At one of the partner booths we will show some of our activities in the open source community. We will bring our labgrid demonstrator and the FPGA demo.
---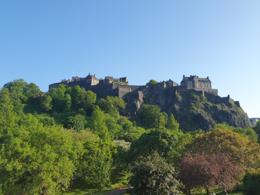 Django is Pengutronix' framework of choice for internal applications that handle our business processes. These internal tools are also a great opportunity to try out current developments in the Django universe.
---

After the Corona break, the Chemnitzer Linux-Tage will actully take place in real life again, and the Pengutronix team will have eight (!) talks there.
---