FrOSCon 14
Pengutronix has been to FrOSCon at the University of Applied Sciences Bonn-Rhein-Sieg. This year we had a booth where we presented our Open Source activities and were able to contribute three talks. A booth at an Open Source conference like FrOSCon always opens doors to a lot of interesting conversations with new faces, old friends and colleagues.
This blog post will tell our story from the beginning…
---
Weiterführende Links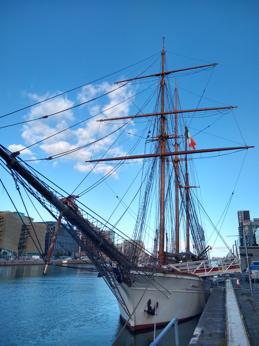 Freitag war der letzte Tag der ELC-E 2022 und somit auch der Tag des traditionellen ELC-E Closing Games. Tim Bird berichtete gewohnt kurzweilig über den aktuellen Stand der Embedded Linux World (Universe?) Domination. Und natürlich gab es auch am letzten Tag einige interessante Vorträge.
---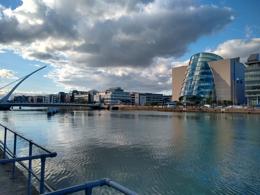 Das Convention Centre liegt direkt am Liffey, nur wenige Minuten Fußweg von der O'Connell Bridge, Temple Bar und dem Trinity College entfernt. Ein Besuch auf der ELC-E ist immer auch eine gute Gelegenheit, interessante Städte in Europa kennenzulernen. Und hier ist auch schon mein Bericht der Talks, die ich am Tag 3 gehört habe.
---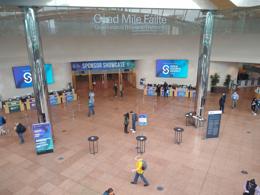 Das Dublin Convention Centre ist riesig - es gibt mehr als genug Platz für die vielen Teilnehmer des Open Source Summit. Zum Glück wird es die Vorträge nach der Konferenz auf YouTube geben, so dass es nicht schlimm ist, wenn man vor Ort nicht alle Vorträge hören kann. Hier ist mein Bericht zu den Vorträgen, die ich am zweiten Konferenztag gehört habe.
---