FrOSCon 14
Pengutronix has been to FrOSCon at the University of Applied Sciences Bonn-Rhein-Sieg. This year we had a booth where we presented our Open Source activities and were able to contribute three talks. A booth at an Open Source conference like FrOSCon always opens doors to a lot of interesting conversations with new faces, old friends and colleagues.
This blog post will tell our story from the beginning…
---
Weiterführende Links

In ein paar Stunden beginnt die 18. FrOSCon an der Hochschule Bonn-Rhein-Sieg. Pengutronix ist wieder mit einem kleinen Team vor Ort. An einem der Partner-Stände zeigen wir wieder einige unserer Aktivitäten in der Open Source Community. Dafür bringen wir unseren labgrid Demonstrator und die FPGA Demo mit.
---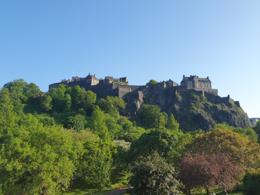 Django ist Pengutronix' Framework der Wahl für Software zur Abwicklung unserer Geschäftsprozesse. Diese internen Werkzeuge bieten zudem auch immer die Gelegenheit neuere Entwicklungen im Django-Universum auszuprobieren.
---

Nach der Corona-Pause finden am 11.+12.03.2023 die Chemnitzer Linux-Tage in diesem Jahr wieder vor Ort statt, und das Pengutronix Team ist mit acht (!) Vorträgen im Programm vertreten.
---