FrOSCon 14
Pengutronix has been to FrOSCon at the University of Applied Sciences Bonn-Rhein-Sieg. This year we had a booth where we presented our Open Source activities and were able to contribute three talks. A booth at an Open Source conference like FrOSCon always opens doors to a lot of interesting conversations with new faces, old friends and colleagues.
This blog post will tell our story from the beginning…
---
Weiterführende Links

Nach der Corona-Pause finden am 11.+12.03.2023 die Chemnitzer Linux-Tage in diesem Jahr wieder vor Ort statt, und das Pengutronix Team ist mit acht (!) Vorträgen im Programm vertreten.
---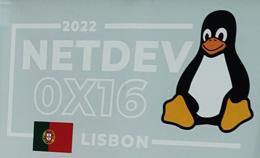 Nach längerer Zeit mit nur Online-Events findet 2022 auch die Netdev 0x16, eine Konferenz rund um die technischen Aspekte von Linux Networking, hybrid statt - online und vor Ort in Lissabon.
---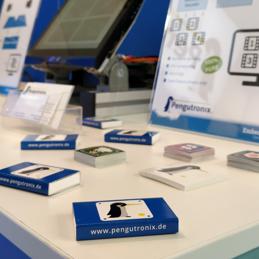 This year Pengutronix again has a Booth at the Electronica trade fair in Munich, Germany. You find us in Hall B4 Booth 104 (map).
---