Articles with tag "clt"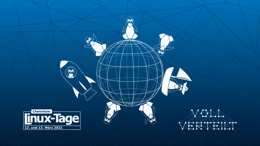 Unter dem Motto "Voll verteilt" finden die Chemnitzer Linux Tage auch 2022 im virtuellen Raum statt. Wie auch im letzten Jahr, könnt ihr uns in der bunten Pixelwelt des Workadventures treffen und auf einen Schnack über Linux, Open Source, oder neue Entwicklungen vorbei kommen.
---

"Mach es einfach anders!" - unter diesem Motto finden die CLT dieses Jahr im virtuellen Raum statt. Wie auch in den letzten Jahren ist Pengutronix als Sponsor dabei. Anders ist, dass wir dieses Jahr unser eigenes kleines Programm mit spannenden Kurzvorträgen und täglich zwei Quiz-Runden mit tollen Hauptgewinnen mitbringen.
---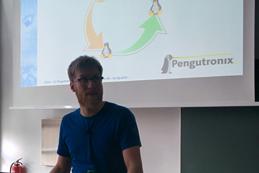 In the first talk today, Michael Tretter reports about the current state of Open Source Graphics for Embedded Systems. For regular observers, it's probably not surprising that the focus will be on i.MX6, Etnaviv and the IPU.
---
Our Topics