Artikel mit dem Tag "kernel"
Some days ago, Greg Kroah-Hartmann wrote a great blogpost about Which Stable Kernel One Should Use?. I fully agree with his position; however, I'd like to make some additions for the industry device manufacturer use case and some common pitfalls and misunderstandings we see in that area.
---
Several i.MX SoC versions, for example i.MX7D, i.MX6SX and the i.MX8 derivates are asymmetric multiprocessing (AMP) systems: They have at least one ARM Cortex A core and at least one ARM Cortex M core.
---
---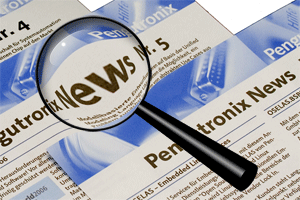 Here is a short report about Pengutronix' contributions to the 4.10 kernel. It mainly contains more improvements for the i.MX6 graphics and video subsystem, Etnaviv, Marvell Orion and Altera SoCFPGA.
---
At the ELC Europe 2016 in Berlin our colleagues Jan Lübbe and Marc Kleine-Budde are talking about two interesting and important presentations about Kernel longterm maintenance strategies and verified boot.
---